Home

Infrastructures and Security
Infrastructures and Security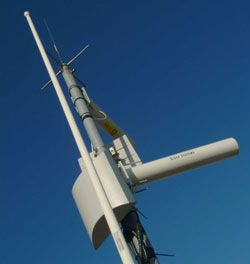 According to EUROSTAT - IS, in 2006 (1st quarter), 24% of households in Portugal had a broadband Internet connection, which puts the country in 15th place in the EU25 and 12th place in the EU15, ahead of Italy, Ireland and Greece. The proportion of households in Portugal with a broadband connection of those with an Internet connection was 69%, which puts the country in 11th place in the EU25 and 8th in the EU15.
All Public Administration Bodies have an Internet connection, 77% with a speed of or above 512 Kbps, while 49% of bodies have connections of or above 2 Mbps (32% growth over a year). 93% of Local Councils have an Internet connection with a speed of or above 512 Kbps, while 64% have connections of or above 2 Mbps (68% growth over a year) and 96% are present on the Internet. 97% of hospitals have an Internet connection, mainly broadband (94%), with 38% with a connection band width of or above 2 Mbps (118% average annual growth over the last two years).
According to the Connecting Portugal programme, the Infrastructures projects are aimed at improving access and infrastructures, guaranteeing security and privacy while using the Internet, namely by ensuring:
Access for all citizens to ICT, cutting the cost of communications and facilitating better means of access.
Competitiveness of the national telecommunications market, especially as far as costs for citizens and companies are concerned.
Competing in terms of European best practices and progressively separating and regulating wholesale and retail aspects in access.
Widespread availability of advanced quality services.
Disseminating public information on characteristics and quality of services on the market and improving consumer protection mechanisms.
Access, especially family access, to tools to protect against risks that may stem from Internet use and information on how to use them.
Confidence in electronic relations via qualified data authentication and safe data communication services.
Improving use of anti virus and other electronic intrusion systems.
The following are examples of outputs and actions to be achieved:
Supporting the mass integrated supply of computers and broadband Internet connections, especially for students. 
Doubling the number of regular Internet users, which should exceed 60% of the Portuguese population by 2010 (in 2004, the figure was 25% in Portugal and 41% in the EU15).
Tripling the number of households with broadband Internet access to more than 50% by 2010 (17% at the end of 2004).
Ensure that the service price for permanent broadband access used by the majority of the population should be among the three lowest in the EU in 2010, including unlimited traffic and telephone line subscription.
Promoting the development of the market for second-hand computers with warrantees and reconditioned used computers.
Developing and installing open broadband networks in outlying areas.
Implementing and operating the backbone of the RCTS – Science Technology and Society Network as a public network with its own circuits and extending its links to international networks (Geant2) via Spain, guaranteeing circuit redundancy. Linking this development to the creation of a national security network for the entire public administration.
Last updated (31/07/2008)